One of the main features of the Hotel Stella del Mare is definitely the kitchen, synonymous of wellness, health, and at the same time Romagna traditional taste, and flavours. Our menus offer you fresh fish, and quality meat every day, cooked with the passion, and care for details of those who do not renounce to tradition, rather enhancing the flavours and colours, bringing to our table our most famous recipes.
In addition to the abundant courses created by the expert hands of Laura, at every dinner you can draw on the vegetable buffet, where everything you will find is produced by our vegetable garden, entirely, and naturally looked after by Vittorio; it is adjacent to the hotel and you can easily check the real genuineness of our products, perhaps with a walk inside.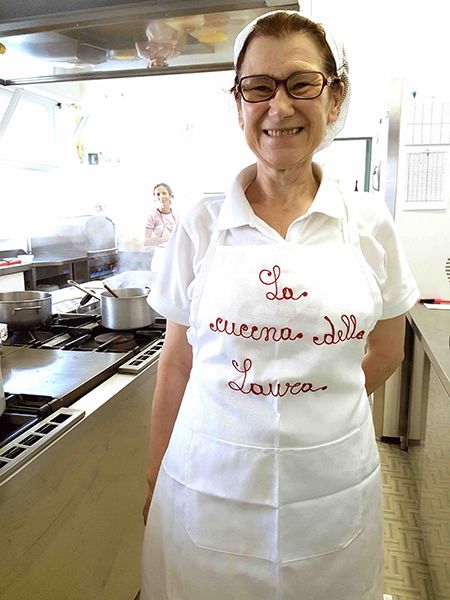 The recipes of "La cucina della Laura"
If you have not yet tried the cuisine of the Hotel Stella del Mare, you can get a taste of it through its YouTube channel "La cucina della Laura".
During the summer season, our cook Laura, will delight you with her video tutorials of traditional Romagna recipes, giving you tips and suggestions to prepare dishes like an authentic 'zdora.
But be careful! Laura's real cuisine can only be found at the Hotel Stella del Mare, so we are waiting for you for a culinary tradition stay.
---
A full-board stay with an all-around taste of Romagna
Besides the sun, and the sea, the Adriatic Riviera has to offer its flavours, and we offer them to make you feel at our table, preparing your dishes as if they were ours, with the best ingredients, and seasoned with passion from Romagna.
Take the opportunity to try the cuisine of the Hotel Stella del Mare: stay in full board at our facility and enjoy the culinary traditions of Romagna. Contact us to receive a personalised quote for your stay, for you and your family.